Confirmamos la recepción de la consulta no vinculante
Máquina de interés: COOLcut Antifreeze
Nombre:
Teléfono:
E-mail:
Su pregunta:
Región de destino:
Tan pronto sea posible nos pondremos en contacto con los datos que ha ingresado.
Volver a la página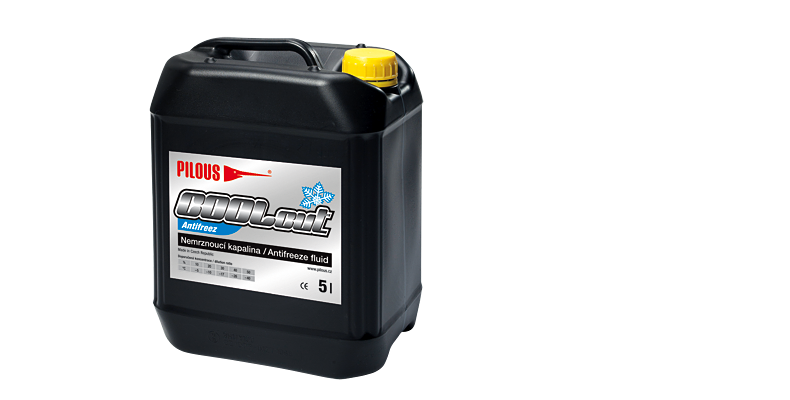 COOLcut Antifreeze – low-freezing ingredient for water miscible coolants used in winter in outdoors environment, up to minus 20 °C, depending on the dosage.
5 litres pack. Dilution 1:20.
effectively lowers the freezing point of the fluid
very good resistance to oxidation guarantees long service life
does not act aggressively on the sealing elements (elastomers), to which it comes into contact.
| | | | | | | |
| --- | --- | --- | --- | --- | --- | --- |
| Optima Antifreeze | (%) | 10 |  20 |  30 |  40 |  50 |
| Flowability temperature | (°C) | -5 | -10 | -17 | -26 | -40 |
COOLcut Antifreeze – low-freezing ingredient for water miscible coolants used in winter in outdoors environment, up to minus 20 °C, depending on the dosage.

5 litres pack. Dilution 1:20.

effectively lowers the freezing point of the fluid
very good resistance to oxidation guarantees long service life
does not act aggressively on the sealing elements (elastomers), to which it comes into contact.

| | | | | | | |
| --- | --- | --- | --- | --- | --- | --- |
| Optima Antifreeze | (%) | 10 |  20 |  30 |  40 |  50 |
| Flowability temperature | (°C) | -5 | -10 | -17 | -26 | -40 |